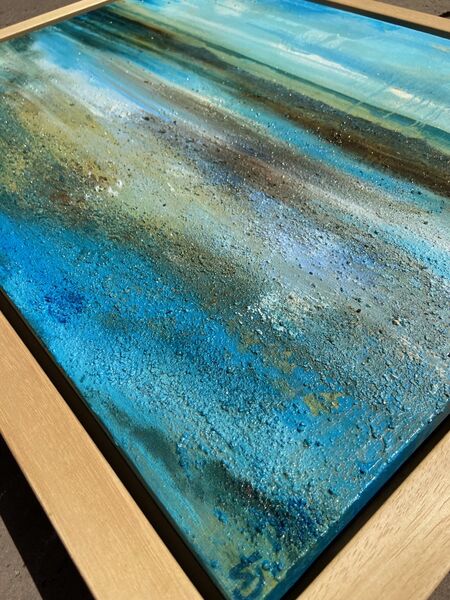 A Stunning Canvas Painting
Using many layers of sprayed oil paint. This painting has depth and texture in bucket loads, just like the landscape it's a painting of.
Also added in for extra details are recycled 'glass sand" from my husbands sandblaster. He uses recycled glass and then when it's too small to be useful in the sandblaster, I use it in the paintings. So it's 3rd time recycled, I guess. It also gives a gorgeous reflective quality to the water painting.
Framed by www.fellowsframing.co.uk in a plain L' shape frame.
Approx 50cm x 60cm framed.
SOLD